International
Our development
With global headquarters in France, Biocodex has expanded its geographic footprint over the past 10 years and today operates through 17 affiliates and long-term partnerships in other countries. Through this international network, Biocodex offers health solutions to patients in more than 115 countries.
Biocodex's international expansion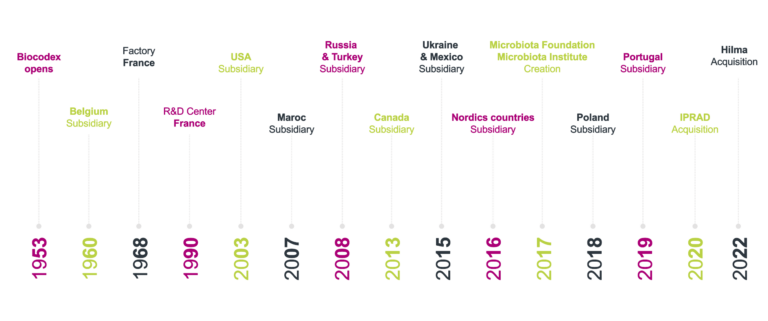 Biocodex's global presence
Biocodex has subsidiaries in Belgium, Canada, Mexico, Morocco, Nordics (Finland, Sweden, Norway, Estonia, Latvia and Lithuania), Poland, Portugal, Russia, Turkey, Ukraine and the United States.
Biocodex has found a balance between building a global network and maintaining a strong local focus. The combination of strategic local investments and selected partnerships has enabled the company to successfully expand worldwide. Our valued subsidiaries, employees and partners play an essential role in meeting our development goals.
Nicolas COUDURIER
Chief Executive Officer at BIOCODEX
"I am committed to pursuing Biocodex's development and transformation through teamwork. We will grow while remaining agile by capitalizing on our values."
Biocodex's global sales breakdown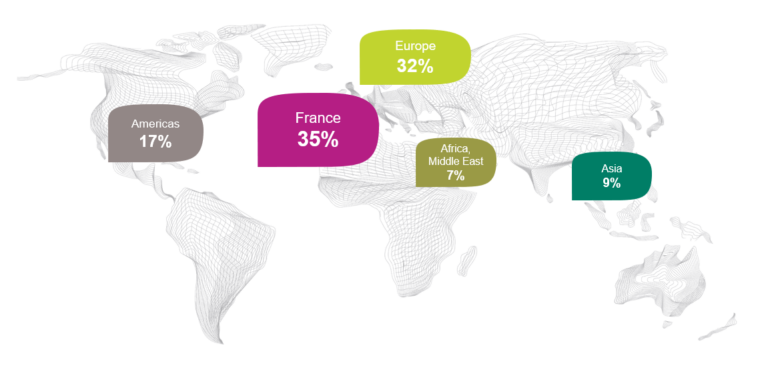 Biocodex's global development
Biocodex's development is closely linked to employee empowerment, entrepreneurial spirit and agility. We believe teamwork and engagement are as important as strategy.
Our teams are dedicated to strengthening:
Biocodex's pillars: the Microbiota Mission, orphan drugs and women's health
Our worldwide brands through a strong digital marketing strategy
Our partnerships with new product developments